Jeff Mahoney
July 01, 2017
MAHONEY: Old windows part of the soul of our past NEWS Hamilton, June 15, 2017 - As Hamilton experiences a spike in building, renos and housing values, the age-old battle between tearing down/replacing and preserving existing vintage housing and hous...
+read more
Catherine Nasmith
June 18, 2017
Davisville Junior School is on the National Trust for Canada's Top Ten Endangered List. Published annually this list draws national attention to significant properties that the country is in danger of losing. Often the attention encourages a second look, ...
+read more
Sign Petition to Save Davisville Junior Public School

Catherine Nasmith
June 18, 2017
ACO Toronto has a petition on change.org to save Davisville Junior Public School....please sign and share with your friends and colleagues. Every time it is signed a message goes to Josh Matlow, City Councillor, Shelley Laskin School Trustee and to the Mi...
+read more
CBC Radio Interview: President Catherine Nasmith Debates Façadism with Past-President Chris Borgal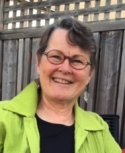 May 07, 2017
Sunday Edition host Michael Enright moderates a discussion of Façadism on CBC radio, Sunday May 7. The perspectives on Façadism vary, but there was agreement that "Buildings are not Garbage". Listen in, starts at about one hour 41 minutes into the progr...
+read more
Toronto 150+ a Huge Success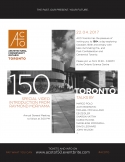 Catherine Nasmith
April 28, 2017
It was a terrific day for those who came out to the Science Centre to talk about Toronto over 150 years. The day was roughly divided into pre-confederation Toronto, and in the afternoon Centennial Toronto. Being at the Science Centre, Ontario's pr...
+read more
Interview with Raymond Moriyama Presented at ACO Toronto 150+ Symposium

Raymond Moriyama
Lucia Gambetti-Bracco
April 28, 2017
On April 22, 2017 ACO Toronto hosted 150+ at the Ontario Science Centre, a day-long event featuring talks on the architectural and cultural landscapes of Confederation era and Centennial era Toronto. Although he could not attend the event, Raymond Moriya...
+read more
City of Toronto Pushing for Additional Powers to Prevent Demolition
Geoff Kettel
February 09, 2017
The tragic demolition of the BMO Bank building in North Toronto was followed by intense media interest and public outrage. But it also led City Council to waste no time in passing a Motion calling for changes to Ontario legislation in order to speed up th...
+read more
Are we Killing Yonge Street

Yonge Street Diorama
Robert Allsopp
July 07, 2016
Toronto's main street is sustained by comings and goings from shops, cafés and bars at street level, but this synergy is disappearing as narrow-fronted businesses are swallowed up by development
+read more